Enjoy short stay apartments in Tokyo with your friends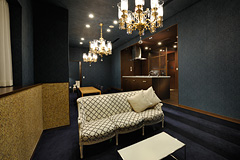 "Leisure is necessary no matter how busy you are!"
Planning a private party with your friends in a room in HUNDRED STAY can offer you lots of fun like cooking your original dishes, listening to music, watching movies, etc.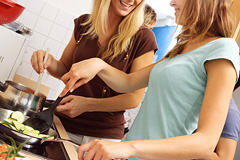 Because we gathered after work, everybody is hungry now.
Cooking time! Let's make something delicious out of the food everybody's brought.
In a homey party with your friends, even cooking becomes part of the fun.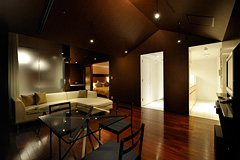 You can enjoy DVD movies in the living room after meal.
In our busy days, even to see a movie is getting harder, so this may be a good chance to catch up.
You can enjoy eating, drinking, or even taking a nap as you like.
This particular enjoyment is precisely what our hotel-serviced apartments can offer you.
A fun chatting with your intimate friends will never end throughout the evening.

Expansive view of sightseeing spots from a vacation rental in Tokyo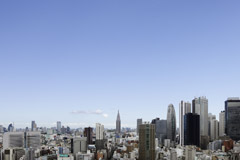 "While traveling in Japan, my wife and I stayed at HUNDRED STAY Tokyo Shinjuku for 3 days when we were in Tokyo.Overlooking a magnificent night view of Tokyo with wine glasses in our hands, we were definitely given a special time alone.
An expanse of sightseeing spots could be viewed from our own room, which was a special treat that only HUNDRED STAY Tokyo Shinjuku could offer us."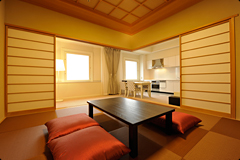 "On our way to Japan from overseas, my wife had requested that she wanted to experience something oriental, so we asked for one with a Japanese-style room.
It turned out to be an exotic experience in the atmosphere of "Wa," an air of Japanese culture, in a Tatami-room built in a fashionable Western-style apartment."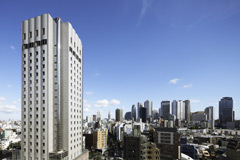 "Woke up in the morning all refreshed after a long, good sleep, had breakfast in the Café Lounge on the ground floor, and was time to hit the road for sightseeing.
A 38-minute train ride from Haneda Airport, 80 minutes from Narita Airport, and only 16 minutes from Tokyo Station, furthermore, 2 minutes to Shinjuku, 9 minutes to Shibuya, and 20 minutes to Akihabara was all a good access.
This HUNDRED STAY Tokyo Shinjuku stood in a perfect location for tourists to go around, and we had fun sightseeing everywhere."


A special time with someone special in luxury apartments in Tokyo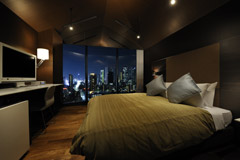 To create a special time on a birthday or an anniversary of someone special, the Premium Floor of HUNDRED STAY Tokyo Shinjuku with its spectacular night view is the one for you to select for such an occasion.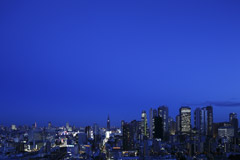 It is just luxury to quietly sit and enjoy the night view from the high-rise floor with your special person.
The fantastic panorama of the HUNDRED STAY Tokyo Shinjuku creates an ideal stage for your special day.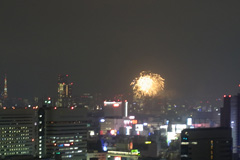 A suggestion is to book a room on the day when fireworks are performed in the vicinity.
It will certainly be a pleasant surprise to someone you care.
Enjoying the fireworks in the panoramic view will make the evening an unforgettable one for sure.